OUR PRODUCTS
In addition to the development of custom software applications, Software Outfitters has developed several successful products in specific niché industries.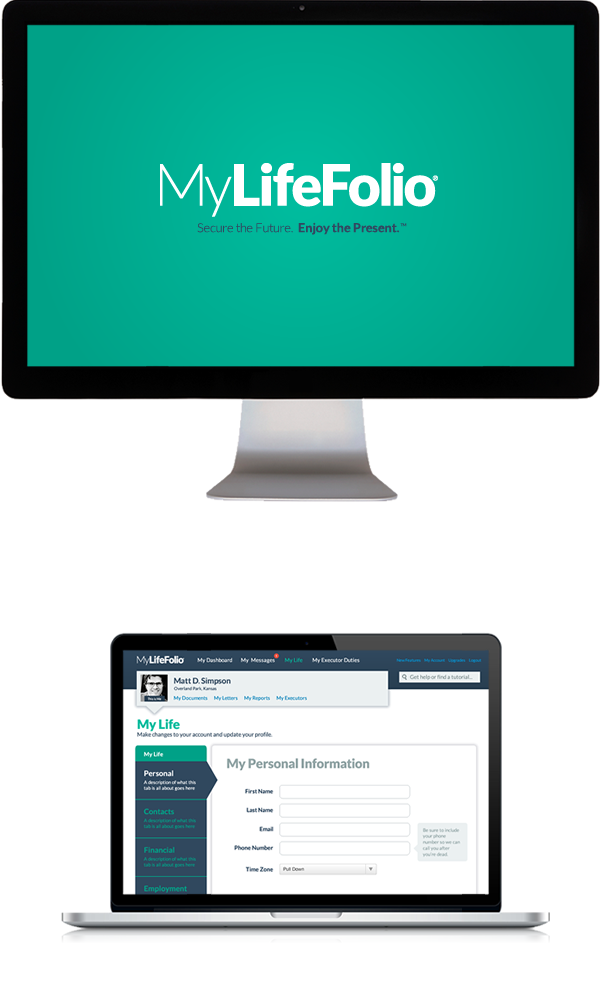 Secure the Future. Enjoy the Present.

The death of a loved one is a stressful event. Proper preparation on your part can help make the transition less traumatic. MyLifeFolio® is a tool to guide you and your beneficiaries in making decisions for property disbursement, financial interests and additional obligations that need to be fulfilled.
MyLifeFolio® establishes your connections – financially, logistically, compassionately – between your life and your farewell directives. As a secure, automated application, it is designed to ease the burden of those left behind and carry your final wishes forward.
Your life is at the center of MyLifeFolio®. You control what you choose to provide. You and your loved ones will find increased benefit based on the amount and accuracy of the highly secured information you share. Think of it as "putting your house in order."
Whether you choose a family member, close friend or trusted advisor as your executor, MyLifeFolio® provides a helpful, personal guide for fulfilling your final wishes.
Why Pay Retail? Get Your Parts for Less... Much Less.

Introducing Motostew, the first Auto Parts Club of it's kind - specializing in Jeep, 4x4, and Off Road parts. Join Motostew and start saving on your parts today!
Motostew has access to thousands of the manufacturers you love with pricing so low, we're not allowed to publish our incredible discounts.
Motostew Membership gets you access to:
- monthly part reviews
– Motostew tips and tricks
– installation tips
– exclusive event invitations
and special offers just for Motostew members.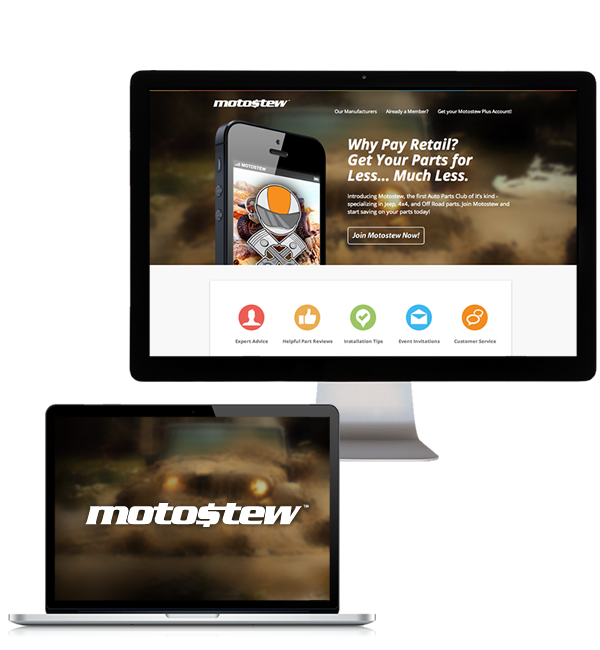 The eServe(TM) Initiative from Software Outfitters, Inc. allows data from any school district application to be linked and accessed through various analysis modules. These modules provide dynamic, proactive research-based intervention monitoring, trend analysis, high risk student notification, data aggregation/disaggregation, and student demographics, among many other features, in a visually pleasing, easily understood presentation.

All modules are accessible from any desktop for staff to assist with identification of students or groups of students whom may require academic and/or behavioral interventions and provides capabilities to monitor and evaluate the effectiveness of all interventions and reform, in general. eServe(TM) also provides student data access for parents.

eServe(TM) does not replace the student management application a district utilizes, but is designed to sit on top of diverse data to provide added functionality and analysis from existing district information.

Facing the facts requires having the facts. eServe(TM) provides analysis for discipline, attendance, assessment, suspension, grades, graduation progress, cross-area intervention, and data integrity right at a teacher's desktop. Data can be analyzed within a single area or across areas to identify correlations. eServe(TM) supports the efforts of individual schools and districts to meet the demands of NCLB in the area of identification of low performing student groups through a robust data analysis tool which includes chart and drill-down features.

Software Outfitters has partnered with several school districts and universities to design, create, test, and implement the eServe(TM) Initiative modules over the past four (4) years. We value real-world feedback and direct development according to input from all our users.

eServe(TM) is a secure, hosted application service. All that is required is high-speed internet access and a workstation with Microsoft Internet Explorer 6.0 or above. Software Outfitters provides the expertise to interface and extract all necessary district data.
Call Center Software for the Mortgage Security Industry.

LEAP passes mortgage applications through CISCO phone systems and manages routing and priority needs.